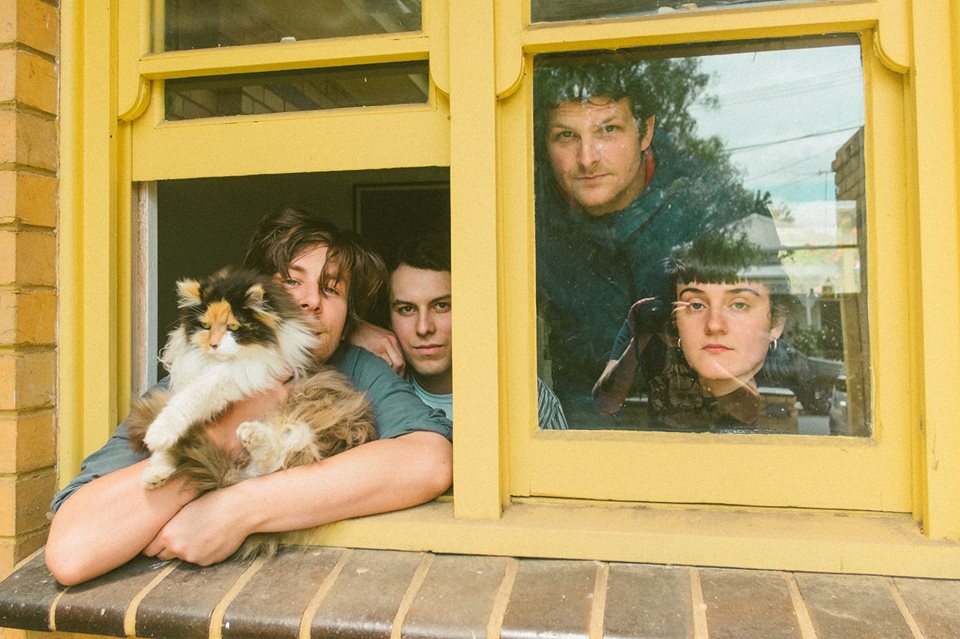 The Stroppies + Numerals&Letters
samedi 06 juillet 2019 |
21:00 |
6€ / 4€ |
Le marquis de Sade,
39 Rue de Paris, Rennes, France
The Stroppies
Indie pop
/ Australie
«The Melbourne-based band - currently comprising of Gus Lord, Rory Heane, Claudia Serfaty and Adam Hewitt - have been in countless bands such as Boomgates, Twerps, Tyrannamen, Primetime, Blank Statements, The Blinds, White Walls, See Saw and Possible Humans.
The band formed together around a kitchen table in 2016 with a heavy focus around the essence of collaboration and a DIY ethos. This led to an acclaimed cassette release of lounge room recordings, which was then pressed onto vinyl to more acclaim. The Stroppies next step was then taking their DIY approach to home recordings into the studio to make a transitional leap to what would become their proper studio debut.
Combining taut post-punk rhythms, indie jangle, seamless melody and sugary pop, it's a record that Lord says is influenced by: "All sorts of things - life, work, relationships, old cartoons and the last 60+ years of guitar-based pop music in some form or another. This includes everything from Bill Fay to the Clean to Stephen Malkmus."»
Numerals&Letters
Indie pop
/ Le Mans - Rennes
Projet indie-pop du Grand-Ouest ayant migré de la Rennes au Mans, Numerals&letters se produira en duo électrique ce samedi soir. Ce sera l'occasion de découvrir les morceaux de l'album auto-produit par Sebastien Le Mentec avec à ses côtés David Riot.
Les amateurs de compositions délicates et de mélodies accrocheuses devraient s'y retrouver.